Product Description
Preform Appearance Inspection Machine
Preform inspection machine is a preform appearance inspection equipment based on artificial intelligence, machine vision and other technologies. Machine Vision System has more and more widespread applications in all walks of life. At the front end of injection molding enterprises, the preform inspection machine or Automated Visual Inspection effect is more pronounced.
Preform appearance defects are common problems encountered by injection molding companies, such as black spots and poor glue openings, embryo body bubbles, wire drawing, lack of glue, bottle mouth damage, black spots dirty, etc., which directly or indirectly cause the final product Unqualified, if Preform Inspection System flows out accidentally, it will bring many hidden dangers to the brand impression and cause huge losses to the enterprise. This has also become a problem that the industry needs to solve urgently.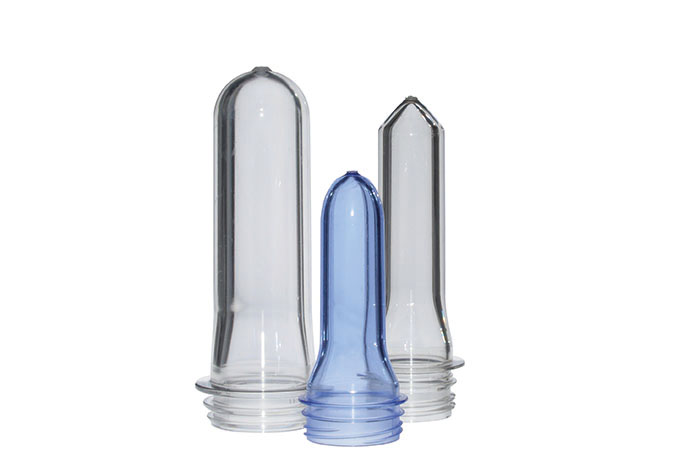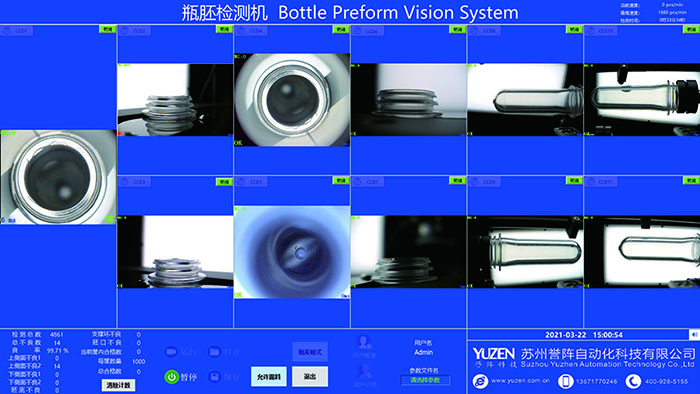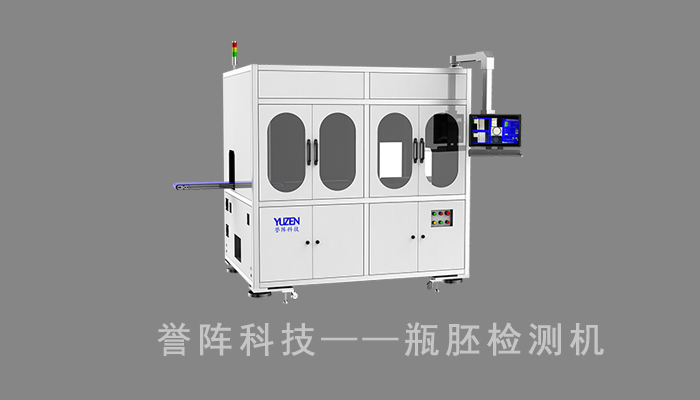 In response to market customer needs and industry pain points, Yuzhen Technology has developed a set of "PET bottle appearance defect online inspection program-preform inspection machine, using machine vision technology, replacing manual inspection with machines, which can be completed under non-contact conditions. Quickly and efficiently automatically select and reject each preform, which is the first pass for the appearance quality of the preform.
The preform inspection machine is equipped with multiple industrial cameras, which is suitable for preforms of various specifications such as water embryos and wide-mouth embryos. It can achieve 360° detection of the embryo mouth, embryo body, and embryo bottom without dead corners. It is most suitable for use with a reasonable embryo machine. The fast inspection speed can reach 600 pieces per minute, and the production data can be recorded, tracked, analyzed, and counted to realize the digitization and intelligence of the quality inspection of the preform. The AI deep learning algorithm is supported to make the machine more in long-term use. Smart", thus becoming more and more handy for all kinds of complex inspection projects.
The preform inspection machine uses fully automatic visual inspection technology to help large-scale injection molding, beverage, pharmaceutical and other companies realize unmanned operations, improve the quality of downstream injection molding products, and enhance the intelligence level of injection molding equipment products. A high-quality brand image is of great significance.