This 3.5 mm Aux Cable Product is with Smaller Mold Dimension and Could Make your Product Looke Much Smarter. The Stereo Mini Jack is 3Pole Male to 3Pole Male in Right Angled. And The Stereo Audio Cable is Gold Plated. We Could Also Make The Product From Male to Male, Male to Female, Female to Female, 2Pole, 3Pole, 4Pole, Nickel Plated or Gold Plated, PVC Cable Jacket or Silicone Cable Jacket or Others, Straight Cable or Spiral Cable, Black, White or other OEM Cable Color. 3.5mm Audio Cord Are Widely Used in Audio Product to Connect Different Audio Device, Like Car, Mobile Phone, Speaker, Computer and others. Audio Cable We Could Make with Different Connector Size, Such As 2.5mm, 3.5mm, 4.4mm, 5.3mm, 6.3mm and 7.1mm.
Below is our Combined Pictures for your Quick Review and More Details you are Welcome to Contact US.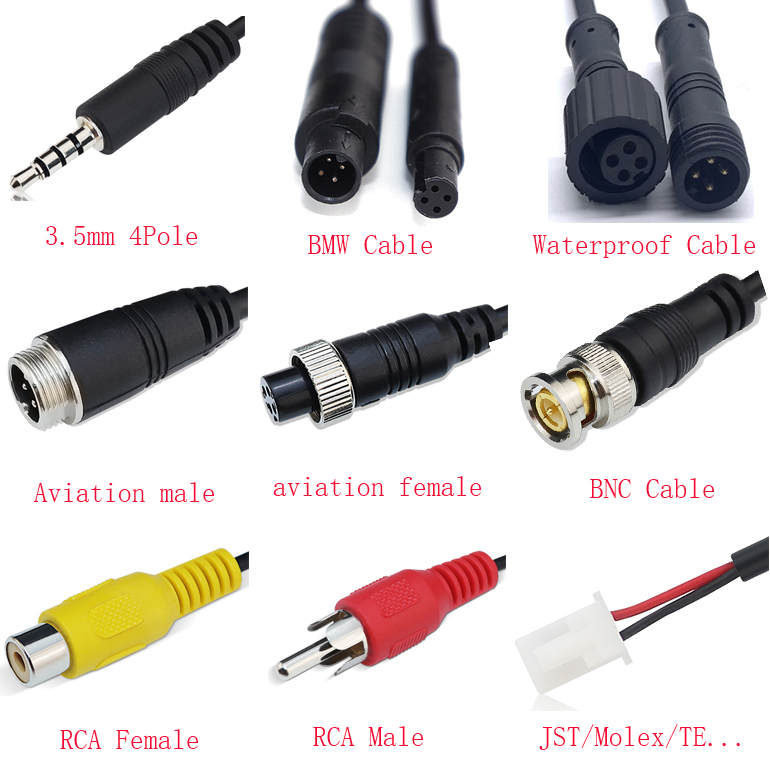 We are the OEM Cable Assembly Manufacturer since 2004. We Have More Than 50 Sets Molds to Support your Product Request. Our Product Range is include DC Barrel Cable, USB Cable, Audio Cable, Wire Harness and so on. Our Products are Widely Used for Charger, Adapter, Monitor, Telecommunication, LED and so on.
For DC Barrel Connector Size, We have Dimension from 2.0*0.6, 2.35*0.7, 2.5*0.7, 3.5*1.1, 3.5*1.35, 4.0*1.2, 4.0*1.7, 4.75*1.7, 5.5*1.7, 5.5*2.1, 5.5*2.5, 6.3*3.0, 6.5*3.0 with Male and Female While Straight and Angled Direction.
For Usb Connector Size, We have USB A Male 2.0 and 3.0, Micro USB, MINI USB, Type C and with Straight, Left Angled, Right Angled, Up Angled, Down Angled Direction.
For Audio Connector Size, We have 2.5mm, 3.5mm, 5.2mm, 6.3mm, 7.1mm with Straight and Angled Direction.
For Wire Harness, We Could Make JST, Molex, TE and Other Harness According to Your Request.
We have 2 Assembly Production Line, 2 Sets Horizontal injection machine, 10 Sets Crimping Machine and 12 Vertical Injection Molding Machines and 50 Experienced Workers to Support your Great Order. Small Quantity also Accept.
Our Product will Provide 365 Days Warrenty. Free Replacement and Free Shipment Cost will be Provided if any Problem from Our Side.
Weclome to Contact US for the Best Service.